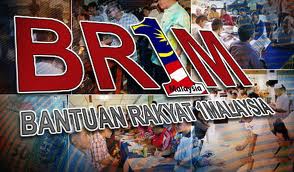 The government will distribute higher Bantuan Rakyat 1Malaysia (BR1M) to households (RM650) and single individuals (RM300).
BR1M of RM450 will now be given to those households earning monthly income between RM3,000 and RM4,000.
In addition to the above, additional RM50 will be contributed to an insurane programe, Group Takaful Rakyat 1Malaysia (i-BR1M), for all BR1M household recipients. All BR1M recipients will be entitled for an insurance sum of RM30,000 in the event of death or permanent disability. 
4,980 total views, 165 views today