The allocation for the 1Malaysia People's Aid (BR1M) will be increased in Budget 2014 to be tabled in October, but the quantum would depend on the nation's financial situation, said Prime Minister Datuk Seri Najib Razak.
The government, he said, was committed to provide the best budget for the people, but it had to depend on the country's financial position.
Najib, who is also Finance Minister, said the government also aimed to reduce the country's deficit from 4 per cent to 3.5 per cent in 2014 and to three per cent in 2015.
He said the government's priority for the 13th Parliament which began sitting today was to fulfill the Barisan Nasional's (BN) Aku Janji (pledges) made in the 13th general election.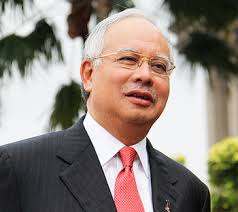 "Discussions on Budget 2014 will begin next week. I, on behalf of the government, am happy to invite the people to give their views and opinions on the country's budget for next year," he said in the latest entry in his blog today. — Bernama
Source: New Straits Times Online