All eligible applicants of BR1M are urged to submit their applications online before the end of January 2014 (Friday).
No extension of time will be given by the Government, as per the statement issued by the Minister in the press.
There are 200,000 people who are eligible for BR1M have yet to submit their applications to the Ministry.
The 1Malaysia People's Aid (BR1M 3.0) registration deadline on Friday will not extended, said Deputy Finance Minister Datuk Ahmad Maslan.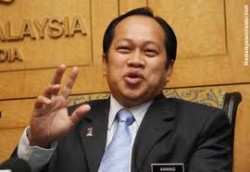 He said about 20% or 200,000 of 940,000 people eligible for the assistance had yet to submit their applications, and they have a few days left to do so either by filling up forms or online.
"Malaysians have to discipline themselves and should not wait until the last minute," he told reporters after attending the National Economic Empowerment Seminar (Pena) at Kota Iskandar here today.
Ahmad said until Jan 26, 80% or 6.2 million of 7.7 million people who had received the BR1M 2.0 had updated their saving accounts while the rest had yet to do so.
He said the Inland Revenue Board (IRB) needed two weeks after the registration deadline to update application details before it could process the BR1M 3.0. which would involve a payout of RM4.5 billion.
On the implementation of Goods and Services Tax (GST), effective April 1, 2015 at a fixed rate of 6%, he said the government would earn an additional revenue of RM3.8 billion in the first year and RM9 billion in the second year.
He said the GST would help spur the Gross Domestic Product (GDP) growth by 0.3% in the first year of its introduction. It will also help reduce the country's black economy (unreported private cash transaction) percentage at the rate of 30%, apart from curbing tax defaulters, he added.
On Pena, Ahmad said to date 12 seminars had been conducted nationwide in an effort to clarify issues affecting the country's economy. – Bernama
Source: thesundaily