In order to open the company bank account in Malaysia, you must first check with the bank yourself for more details & specific requirements.
Do not expect your company secretary to KNOW EVERYTHING because:
Different banks will have different requirements & policies
Different branches among the same bank will have different practices
Different bank officers within the same bank branch will have different interpretation on the requirements
Almost all banks (include Maybank, CIMB, Public Banks & others) have been in progress of changing their application forms & requirements as well as the contents of board resolutions.
Some banks (such as HSBC) have raised the requirements on certain cases
Bank Negara & all Banks in Malaysia will

NOT INFORM

 any company secretary for any latest changes in requirements

As such, please check & ask the bank officers about the latest requirements to open company's bank account before requesting your company secretary to prepare the board resolution.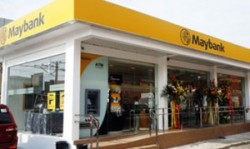 Please clarify with bank officer directly if you do not understand any of the requirements.
See here: Some bank officers may sometimes ask some very funny or even ridiculous questions, but in fact you have to deal with it. Click here to know what they may ask.
---
Requirements to open company bank account
Based on the general requirements as stated in the most banks' websites in Malaysia, the following are most commonly required to open company bank account:
Complete & fill up the application forms
Recommendation of an introducer
Company's rubber stamp
Photocopies of Identity Cards of all director's and authorised signatories
Certified true copy by the Company Secretary of following documents:


….

i) Resolution from Board of Directors to open account & list of authorised signatories.


….

ii) Form 24 – Return of Allotment of Shares


….

iii) Form 49 – List of Directors


….

iv) Form 44 – Registered Office Address


….

iv) Memorandum & Articles of Association (M&A)


….

v) Borang 9 – Certificate of Incorporation
All directors and authorised persons must physically present at the bank
All directors and authorised persons must not be blacklisted by Bank Negara or not bankrupt
Some banks may require further information or documents such as Original Practicing Certificates registered with professional bodies (e.g. Malaysian Medical Association, etc), or setting new requirements such as latest 3 years' audited accounts, paid-up capital of not less than RM200,000, sales not less than RM2,000,000, etc.
Click here for some funny or even ridiculous questions asked by the bank officer when you are submitting your application.
Most importantly, all banks will not let you know the reasons why your application has been rejected!
---
What will company secretary do?
All company secretaries will ask the directors to first check with the bank officer on the following:
Bank name
Bank branch
Possible acceptable conditions to sign cheque
As opening bank account is the company's internal & operational matters, it is director's responsiblity to make sure all are in order before applying to open company's bank account with the bank.


The company secretary will not involve in OR responsible for any open bank account application by the company or the director. 
What can the company secretary do is to prepare & certify the board resolution with the above details, together with the ctc documents (Form 49, 44, 24, 9 & M&A), for directors to present to the bank.
---
Who is Introducer
To open company bank account, an introducer is required. The introducer must have the following criteria :-
The introducer can be an individual or non-individual (eg. company, partnership, etc.) who maintains a current account with Public Bank for more than 12 months.
Maintains good track record with no Biro Maklumat Cek offences.
Must not be a bankrupt.
When opening a current account, you are required to fill up an Account Opening Application Form and request your introducer to sign in the introducer column accompanied with the Company's Rubber Stamp (if the introducer is a company).
Source: information about introducer is extracted from Public Bank 's website
---
A list of banks in Malaysia and their websites

: