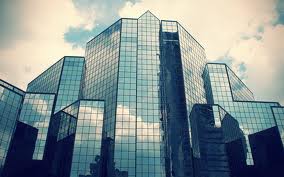 All eyes are on next Friday's Budget 2014 announcement, which many predict will have a big impact on the property industry
Affordable housing remains a thorny issue but the chorus of calls for more transparent information on property prices and values grows louder.
Many are expecting a slew of changes to curb property speculation such as the abolition of DIBS (Developers Interest Bearing Scheme) and higher RPGT (Real Property Gains Tax). 
Datuk Seri Michael Yam, President of REHDA (The Real Estate Housing Developers' Association of Malaysia)
We propose a downward revision of stamp duty rates to help reduce the cost of purchase and ownership of property especially for first time home buyers. In the interest of consistency, the government should not tamper further with the current RPGT rates and leave it as it is.
REHDA also supports the introduction of GST (Goods and Services tax) in an effort to make the current taxation regime more comprehensive, transparent and business-friendly but it is also concerned that the imposition of GST would result in double taxation as land and property taxation are already subject to stamp duty. We propose that with the implementation of GST, stamp duty on transfer of properties be abolished to lower the burden of cost to home buyers.
Other suggestions include the reduction in cost of doing business for the industry (capital contribution charges by private utility companies), further incentives for the adoption of Green Technology, incentives for adoption of IBS (Industrialised Building System), abolishment of the mandatory delivery of low cost housing and reducing red tape in government procedures.
The government should also encourage more participation in M-REIT (Malaysian Real Estate Investment Trusts) that has grown to a market capitalisation in excess of RM39 billion. A vibrant REIT industry is important to the development of the property and capital market in Malaysia. Property players will unlock value from their investment assets by establishing REITs and re-cycle capital to other development opportunities thus ensuring continued economic growth.
Chang Kim Loong, Secretary General of HBA (National House Buyers Association of Malaysia)
We propose that PR1MA (Perumahan Rakyat 1 Malaysia) be placed under the Ministry of Wellbeing, Housing and Local Government to address issues of licensing, control and protection of PR1MA unit buyers. We also urge the government to proceed with plans for the BTS (Build-then-Sell) system to be made mandatory by 2015, as was announced by the previous Housing Minister last year. HBA also recommends more transparency in providing public information for affordable homes as well as investigating the dubious activities of some "property investors' clubs".
Sr V. Sivadas, Executive Director of PA International Property Consultants
The single most important thing to improve the property industry is for the National Land Code (NLC) to be amended to prevent foreign ownership of landed residential properties, or at the very least freehold ones. We can be lax with strata developments, but the residential sector is one that must not be guided by purely profit motives. The federal and state governments must start to think and act in the long-term interest of our citizens.
We should also stop 'glamour' or 'bragging rights' projects by the government and GLCs (Government Linked Companies) but instead give emphasis to public investments on new trunk roads and connecting highways around major urban areas. This will automatically release vast tracts of outlying land for residential development. For example, areas like Ulu Tiram, Senai, Kulai, Pekan Nenas and Pontian have vast plantations which are suitable for housing.
Many GLCs in the property sector are becoming too profit-oriented. These GLCs must be banned from selling landed residential properties to foreigners. As custodians of public funds, the interest of the citizens and country is paramount.
Ahyat Ishak, CEO & Founder of AhyatPropertyTV
The actual underlying problems are caused by high cost of living, rising prices of assets and low salaries. The challenge for the government is to break away from the middle-income trap and transform into a high-income nation. This is the real problem to be solved. If we do not identify and solve the correct problems, we will spend unnecessary resources and come up with ineffective solutions.
The government must also be transparent in expenditures related to high impact projects and sort out the budget deficit, massive leakages and misuse of public funds, as reported in the recent Auditor-General's report. The government should also take the lead in championing information on the property market by providing simple data to be made available to the masses. Once this information flows freely into the market, there will be efficiency.
K.H. Sim, Chairman Allstones Group Asia Sdn Bhd
Given the current position of the property market, the government should take the issue of transparency seriously and implement the necessary actions such as setting up an online Information Centre whereby developers are to submit details of units sold (such as the number of units in each development, built-up, nett prices after taking out rebates and discounts, etc) within 30 days of execution of the Sale and Purchase Agreement.
The prices submitted should also be used by Indah Water Konsortium Sdn Bhd (IWK) to calculate the sewerage contribution to be paid by the developers later. That would discourage developers from reporting gross prices achieved that can create artificial and speculative market prices.
For example, the high prices of properties often quoted are not backed up by real data and has distorted the real property market situation. A unit sold at RM2,000 psf does not mean all the other units in the same development are sold at the same price. There are "early birds", directors and staff that have purchased at much lower than launch prices. It also leads to landowners having a false impression of the true value of their land and seeking unrealistic prices.
High property prices in preferred and premium locations are not disputed as there is limited land available. To get a true picture of the industry, we believe that it is the government's duty to release up-to-date data on the transaction prices of properties immediately (as practised by the Singapore government). It is also time that all developments come under the purview of the Ministry of Wellbeing, Housing and Local Government so that standardised agreements and schedule of payments can be adopted.
Pretam Singh Darshan Singh, lawyer
The proposed GST should not be imposed on any transactions involving sale of property including legal fees as this would burden purchasers even more. There should also be release of government/state owned land for the purpose of building low/affordable houses where houses will be sold only at construction costs.
Michael Yeoh, financing consultant and CEO of GM Training Academy PLT
The government should allocate a budget on educating the lower income group on the benefits of proper financial planning. The problem of loan approval has not been properly addressed and no matter how affordable the houses are, they still can't be purchased unless the loans are approved. Loan approval should be more relaxed for first time house buyers.
Richard Oon, National Tax Director of TY Teoh International
The government should redefine the legal terms of a RPC (Real Property Company). Legislation was introduced in 1988 with the intention of curbing speculative activities by ensuring that individuals do not use companies to acquire land and then dispose of shares in such companies thereby avoiding payment of RPGT.
Unfortunately, court decisions lately have shown that even property developers, manufacturers, hotels and plantations with substantial properties in their asset portfolio are also included in this law. These courts decisions were indeed against the spirit of what the RPC law was intended for and I hope that the law will be amended to exclude properties that are genuinely held for the purpose of the company's business.
James K K Tan, Project Director, Suntrack Development Sdn Bhd
Private developers should be relieved off their duty to build social housing. It is much more cost-efficient for the government to undertake social housing in strategic locations due to their increased scale of economies and better planning in public transport and amenities. A "social housing fund" may be collected from the private developers on top of our corporate tax, development charge, conversion premium and many other forms of contribution currently payable.
Dr Sr Rosli Said, Senior Lecturer in Faculty of Built Environment, University of Malaya
The government should look at new mechanisms to provide opportunities for each family to own quality housing as well as improvements in the mortgage market.
A new mechanism should be introduced through Bank Negara Malaysia to provide more affordable homes for certain groups of people. A lower interest rate with longer repayment period should be able to help these unfortunate purchasers to have their own dream homes. New mortgage products should be explored to suit several categories of owner-occupied purchasers.
For example, fresh graduates with lower starting incomes should purchase products with lower repayment for a start and upgrade after they have commanded higher salaries. Such a move will actually create a new solution to the affordable housing issue.
Datuk NK Tong, Group Managing Director of BKP (Bukit Kiara Properties)
The housing delivery system needs to encourage more, not fewer houses to be built. Talk of cooling measures such as loan restrictions, RPGT, stamp duty increases, etc. would only cool the property prices in the short term, but the choke of supply will cause the prices to rise again in the long term (similar to the effects of cooling measures in Singapore, Hong Kong, China, etc.)
The housing delivery system needs to be streamlined so that private developers can bring houses to market quicker. Another way to start delivering affordable housing to our nation is to rationalise and streamline the housing delivery system. Today, developers are still hampered with lengthy and opaque approval processes, the high costs imposed on us by privatised utility companies and cross subsidies that add to the final cost of delivering homes to the rakyat. Any delay or increase in costs causes the market to be inefficient and results in higher property prices.
Sr James KM Tan, Associate Director of Raine & Horne
RPGT should be increased to the old rates after issuance of CCC (Certificate of Completion and Compliance) i.e. 30 per cent for first year disposal, 25 per cent for second year disposal, 20 per cent for third year disposal, 15 per cent for fourth year disposal, 10 per cent for fifth year and free disposal after five years.
Interest rates and stamp duty rates should be maintained while DIBS (Developers Interest Bearing Scheme) should be abolished.
Source: New Straits Times Online