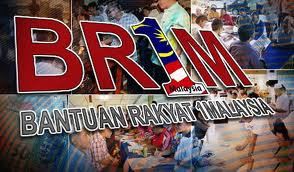 KUALA LUMPUR: Prime Minister Datuk Seri Najib Tun Razak said he would announce the payment of 1Malaysia People's Aid (BR1M) and several initiatives when tabling Budget 2017 in Parliament today.
"The fact is that we managed to increase the payment of BR1M from RM500 in 2012 to RM1,050 this year, and the criteria for eligibility to receive the BR1M payment had been widened to benefit more people," he said in a video posted on his Facebook yesterday.He added that Budget 2017 would address the uncertain and challenging global economic climate.
"As the Government, my colleagues and I are concerned and aware that we need to present a budget that is able to provide relief for the people," he said.
He also assured that the Government would also produce a budget that will focus on strengthening the national economy and stimulate growth.
Najib added that as part of the Government's philosophy all this while, they have adopted a policy that is inclusive.
"We want this government policy to be fair and balanced," he said.
Najib also lashed out at the Opposition's claim that Malaysia would go bankrupt under the Barisan Nasional government under his leadership.
In fact, he said, the Barisan government had proven that it was capable of raising the BR1M payment each year since it was introduced in 2012.