New Company Registration in Malaysia @ RM980 ONLY
Register Sdn Bhd Company at RM980 only!
Register your new company in Malaysia with SSM and start your business right away!
We are No.1 company registration professional firm in Malaysia and we have done it for 3,000+ happy clients
Our total charge for registering new company (Sdn Bhd) with SSM Malaysia is RM980 only.
Yes, our New Price is only RM980/- !!!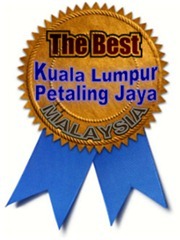 Call us: 03-7729 7018 (Cik Asma / Cik Sulis)
Email us: (Malaysian)[email protected] …..Or just fill up the "Inquiry Form" below
…………..(Foreigner)[email protected]
Address: click here for map to NBC office
.
Try out FREE Company Name Search Online and do a quick check of your preferred company name(s), before making official name application with SSM.
You are required to subscribe our Secretarial Package to enjoy above price. Please call us to request FULL Proposal from us for more details!
---
Our package include the following:
Name application fee of RM50 payable to SSM Malaysia for 1 name search
Registration fee of RM1,010 payable to SSM Malaysia
Appointment of 1 or 2 persons as new directors & shareholders
Issue of ordinary shares (paid-up capital) at min. RM1 or up to max. RM2,500
Use of NBC office as your company's registered office (but not Business Office)
Issue of share certificates to 1 or 2 shareholders
Appointment of 1st company secretaries after registration
Board resolution for opening local bank accounts (First 2 resolutions free)
Preparation of minutes for First Board Meeting
5 sets Certified Copied of SuperForm & Notice of Registration
Call us now at 03-7729 7018
Note: Now you can register new Sdn Bhd with 1 director & 1 shareholder only.
---
New Company Registration Time Table:
| | | |
| --- | --- | --- |
| No | Events | Days |
| 1 | Company name search with SSM Malaysia | 1-3 |
| 2 | Once name approved by SSM, we will prepare the registration documents | 1-2 |
| 3 | Signing of documents by all directors & shareholders in NBC office | 1 |
| 4 | Submission to SSM for registration of your new company | 2-3 |
| 5 | Notice of Registration from SSM | 2-3 |
| | Total minimum working days required to get Company Number | 7-12 |
Note: The above timetable is merely estimated based on NBC's past experiences dealing with SSM over successful registration of 2,500 companies and it is however largely subject to any delay from SSM and the stability of SSM's MyCoID online system.
.
---
What we need from you are:
Your new company name
Business activities (Max 3)
A copy of all directors' & shareholders' I/C or Passport
Residential & Email addresses of all directors
Paid-up capital information (min RM1 or max RM2,500)
Percentage of shareholding by each shareholders.
Get ready the above and email to us, your company is on its way to be registered with SSM!
Note: Please request full proposal from us for complete information and details of company registration in Malaysia.
Call us now at 03-7729 7018
---
---
Why we can offer you at this price, RM980?
We have been in the business for more than 17 years since 1999, all costs are now running at the most effective & efficient level, thus we want to reward our clients for their continuous supports.
The usage of latest technologies & customised secretarial software by NBC Group.
We do think you should deserve the quality support services when you are about to start your important business, this is the first step to make us known to you. Trust us, you will find out more from us.
Company Registration in Malaysia at only RM980 has never been so easy! Cheapest & Best in Town, Petaling Jaya, Kuala Lumpur & Malaysia!
---
INQUIRY FORM
For faster & convenient way, you may just leave your inquiry below and we shall get back to you soonest possible.
---
The above promotional price is inclusive of 6% SST and subject to change without prior notice. Please contact us for details & to confirm on the price. (Terms & conditions apply)
---
You may also like this:-