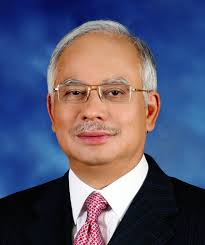 The 2014 Budget will be tabled in Parliament on Oct 25, Prime Minister Datuk Seri Najib Razak, announced here today.
Najib also announced the setting up of a Fiscal Policy Committee aimed at reducing fiscal deficit, strengthening public finances and ensuring nation's long-term fiscal sustainability.
Najib, who is also Finance Minister, said he would chair the committee which would include selected Cabinet ministers and heads of departments.
---
CLICK HERE: ALL HIGHLIGHTS & INFORMATION ABOUT TAX BUDGET 2014 

---

"This committee will be served by a fiscal policy office at the Treasury. This is to underline the seriousness in terms of managing our fiscal position and reducing our fiscal deficit," he said in his opening speech at the 2014 Budget Consultation sessions.
The government is on track in reducing the fiscal deficit further, from 4.5 per cent of the Gross Domestic Product (GDP) last year to four per cent this year.
"Our aim is to meet the medium-term fiscal target of around three per cent of GDP by 2015 without jeopardising the growth momentum of the domestic economy and on-going fiscal support for transformation initiatives.
"This will be achieved through a judicious mix of prudent but productive spending, and strengthening revenue enhancement measures that include better tax returns and enforcement by the Inland Revenue Board," he said.
Also present at the consultation were Second Finance Minister Datuk Seri Ahmad Husni Mohamad Hanadzlah, Deputy Finance Minister Datuk Ahmad Maslan, Chief Secretary to the Government Tan Sri Dr Ali Hamsa and Treasury Secretary-General Tan Sri Dr Mohd Irwan Serigar Abdullah.
On the consultations, Najib said 96 memorandums were submitted covering a wide spectrum of macro, sectoral and social issues to the Ministry of Finance (MOF) for consideration.
"I believe that among the 96 memorandums, part of it which we feel are in line with the government's objectives would be considered," he said.
"It focuses on two elements — invigorating the economy and ensuring the well-being of the people in an inclusive manner," he said.
Najib said the theme for this year's consultation is "Fulfilling Promises, Accelerating Transformation."
"This year's budget is of great significiance to the government that has been given a new mandate to fulfill the aspirations of the rakyat," he said.
Najib said the government has taken various initiatives to enhance the nation's competitiveness through promotion of innovative and high-value added economic activities.
The government has introduced reform initiatives, particularly in liberalising the services sub-sectors since 2009.
"Given the many initiatives already in place, I would like to urge the private sector to avail themselves of the opportunities to invest and innovate in the services sector.
"With your active participation, we hope to achieve the targeted investment of RM44.6 billion for the services sector under the 10th Malaysia Plan," said Najib.
He said the government was cognizant of the challenges confronting the economy, among others, the development of potential growth sectors especially in services, upgrading human capital and talent management particularly for women and youths as well as managing fiscal reforms.
"These areas of concern need to be addressed appropriately to ensure sustainable and inclusive growth," he said.
Malaysia has a relatively young population, thus requiring the government to invest substantially on youth development, particularly in education and skills training.
He said youths today were more educated, ICT-savvy, and are well connected to social networking through blogging, Facebook and Twitter, where accurate and inaccurate information are spread rapidly.
"They also expect more opportunities in terms of tertiary education, jobs, entrepreneurship and affordable home-ownership. In addition, they want their voices to be heard.
"The government is mindful of this new trend and has already established the 1Malaysia For Youth programme to provide a common platform for youths to inculcate leadership and volunteerism in nation building," he added. — BERNAMA
Source: New Straits Times Online