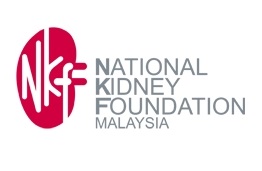 Under Budget 2014 Malaysia, 1,000 dialysis machines to be given away free by the Government to patients with end stage kidney failure and these new machines will allow dialysis patients to conduct the dialysis at their home.

Comment from NBC:
Dialysis patients in Malaysia have rarely opted to be treated at home and almost all of them have been receiving treatments from Dialysis Centres in Hospital or Dialysis Unit operated by charity/charitable foundations. 
This is largely due to the facts that the dialysis patients may not know or do not want to know how to operate the treatment kit and to use dialysis filters, catheters & accessories.
As such, this may not effectively benefit to the dialysis patients and that's the reason of only 1,000 units are given free to the dialysis patients.
Information about Dialysis and Kidney Failure:
Dialysis is a treatment that does some of the things done by healthy kidneys. It is needed when the kidneys can no longer take care of a body's needs.
A patient will need dialysis when he/she develops end stage kidney failure –usually by the time he/she lose about 85 to 90 percent of the kidney function. A dialysis patient will need to receive dialysis treatment 3 times a week and each dialysis treatment will normally take 4 hours.
According to Malaysian Society Of Nephrology, there are 28,950 registered dialysis patients in Malaysia and the new numbers of patients are increasing rapidly in recent years.
Click here for full report: 20th Report of the Malaysian Dialysis and Transplant Registry 2012
---
For more information about kidney failure or dialysis, visit here:
NATIONAL KIDNEY FOUNDATION OF MALAYSIA
NATIONAL KIDNEY FOUNDATION USA
---
Extract from Budget 2014 speech:
162. The Government recognises the difficulty of patients with kidney failure having to go to the haemodialysis centre for dialysis 3 times a week. Patients spend up to RM400 for each treatment. To facilitate patients with end state kidney failure, the Government will provide free treatment kits called Continuous Ambulatory Peritoneal Dialysis (CAPD) costing RM19,000 per unit. The initiative which is expected to benefit over 1,000 patients will allow them to be treated at home.
---
News from New Straits Times Online on 25 October 2013: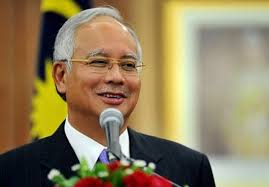 The government will provide free treatment kits, called the Continuous Ambulatory Peritoneal Dialysis (CAPD), costing RM19,000 per unit, to patients with end stage kidney failure to enable them to do the treatment at their own home.
Prime Minister Datuk Seri Najib Razak said the government realised the difficulty of patients with kidney failure in having to go to the haemodialysis centre for treatment three time a week and spent up to RM400 for each treatment.
The government would continue to provide quality health care and medical services for the people and was allocating RM22.1 billion for the health sector, he said when tabling the 2014 Budget in the Dewan Rakyat today.
He said the allocation would be channelled for various programmes and projects, including the construction of Tanjung Karang Hospital and additional blocks for Jeli Hospital, as well as upgrading of the Kuala Lipis Hospital and 30 rural clinics.
The government, he said, had set up 234 1Malaysia clinics and another 50 to be set up next year.
In addition, the government would allocate RM66 million for the purchase of equipment and the construction of additional blocks at the Queen Elizabeth Hospital in Kota Kinabalu, he added.
"To improve the quality of nursing care and reduce the nurses' workload of working continuously in two shifts, the government will appoint 6,800 more nurses with an allocation of RM150 million," he added.
He said an allocation of RM3.3 billion would also be made for the purchase of medicine and medical equipment to ensure patients receive appropriate treatment, including expanding the cardiothoracic services in the Ipoh, Kuala Terengganu, Kuantan and Kuching hospitals
To address the shortage of parking lots at Kuala Lumpur Hospital, he said, a total of 1,950 new parking lots would be completed next year.
He said hospitals in Rompin and Tampin, as well as the National Cancer Institute, would be operational next year.
Source: New Straits Times Online