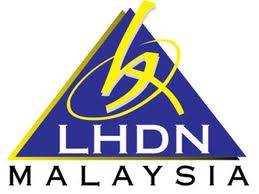 Inland Revenue Board (LHDN, Lembaga Hasil Dalam Negeri) has extended the deadline for personal tax return submission and balance of tax payment for employment income to 15 May 2013.
The extension of due date is only applicable to taxpayers who opt for E-Filing submission.
However, for taxpayers who choose to do it manually will have to submit their tax returns (Form BE) latest by 30 April 2013. 
If you are planning to submit online (e-filing) but yet to register yourself with LHDN, you will need to apply new e-Filing PIN number  via email for tax return form submission latest by 30th April 2013.
You may call the following LHDN hotlines to obtain your e-filing pin number. Please get ready your full name, tax reference and contact number before contacting LHDN.
Income Tax Department Service hours:
Monday to Friday
8.00 a.m – 5.00 p.m
LHDN Customer Service Centre contact number:
Quick Reference

Lines

Salary Group (No Business Income)

Business Group (Self Employed / Partnership)

Bantuan Rakyat 1Malaysia (BR1M) Hotline

Bantuan Rakyat 1Malaysia (BR1M) Infoline

General Services

Lines

General Inquiries / Suggestion / Complaint

1-800-88-5436 (LHDN)
603-7713 6666 (Overseas)
If you face difficulties contacting the above Customer Service Centre during peak hours, please contact the nearest LHDN offices for assistance.
E-mail Service
For any feedback / enquiry / application via emel, please kindly use the the Customer Feedback Form at LHDNM website.
Please click here to enter Customer Feedback Form.
Note : for feedback category, please choose either "Enquiry" or "Application" only.
---