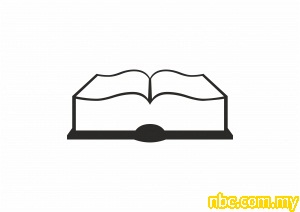 Below is the sample of board resolution from the Board of Directors of a Sdn Bhd Company in Malaysia.
The board resolution has been passed by the Board to open bank account with Maybank for such conditions that the bank shall honour.
It is important to state clearly what are the decisions made by the Board of Directors in the resolution.  
---
NBC GROUP SDN. BHD.
(Company No.: 973000-A)
DIRECTORS' RESOLUTION IN WRITING PURSUANT TO THE ARTICLE 5
OF THE COMPANY'S ARTICLES OF ASSOCIATION
—————————————————————————————————
We, the undersigned, being majority of the Directors of the Company at this date, do pursuant to Article 5 of the Company's Articles of Association pass the following resolution(s):
BANKERS
RESOLVED that a banking account for and in the name of the Company be opened with MALAYAN BANKING BERHAD OF TAIPAN USJ BRANCH and that the said bank be and is hereby empowered, whether the Company's Account is in credit or not, to honour Cheques, Bills of Exchange and Promissory Notes, drawn, accepted or made on behalf of the Company and to act on any instructions and accept any receipts or other documents relating to the account, transactions or affairs of the Company provided they are signed on behalf of the Company as follows:
To be signed by both of the following two signatories:
(a) DENIEL TAN LI LI (NRIC No.: 810000-00-1111)
(b) ALI BIN MOHD AHMAD (NRIC No.: 701000-00-0000)
RESOLVED that all Bills, Promissory Notes and other relevant bank documents requiring endorsement be endorsed on behalf of the Company by both of the abovementioned signatories.
BOARD OF DIRECTORS
| | | |
| --- | --- | --- |
| DENIEL TAN LI LI | | ALI BIN MOHD AHMAD |
Dated: