The first procedure in the registration process of a new limited company (Sdn Bhd or Bhd) in Malaysia is —> Company Name Search with Suruhanjaya Syarikat Malaysia (SSM). If you intend to change the existing company name, you also need to do the same name search procedure for the proposed new name.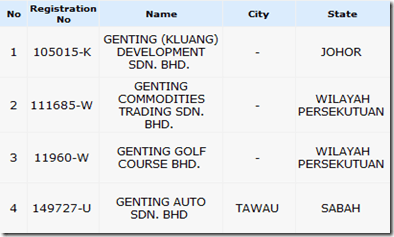 On practical term, you need to submit Form 13A (Request for Availability of Name) to SSM, to determine if the proposed name is available for registration. The result (SSM approval or rejection) of the proposed name will be obtained within one (1) working day. Upon name approval by SSM, the approved name will be reserved for three (3) months, for subsequent submission of incorporation documents. Should SSM reject the proposed name, you may appeal by stating your grounds and reasons why it should not be rejected.
SSM has issued some guidelines for naming a company. Among others the guidelines and requirements are:-
Gazetted words or prohibited names by Ministry or SSM. Approvals from the Ministry and SSM are required.
Proposed name is similar to government link companies, government slogan and established names or trademarks (eg. Petronas, Vision 2020, Malaysia Boleh, ASTRO) and may cause confusion to public.
Undesired or too general names, eg. Ekor Ayam Sdn Bhd, Beautiful Sdn Bhd.
At least two (2) proposed company directors' names and their identity card (IC) or passport numbers are required.
There are more than 972,200 registered local companies in Malaysia (as at 23 December 2011). It is saying that, to register a good name is not easy, as most of the good names have been taken up. Just like internet domain names in the world or local front, a good one surely has been registered.
So, before you are submitting the Form 13A and paying for the name search fee to SSM, why not just do a quick name check on the registry of companies of SSM?
With a quick brief view of registered company names at SSM registry of companies, you are now in clearer view to submit and apply your preferred company name to SSM, in order to avoid using identical existing registered names and minimise the possibility of being rejected. The most important thing is, save your name search fee charged by SSM.
Visit here for step-by-step guidelines to search company name in SSM Malaysia.