See latest post: Apply IPO: Bumi Armada or OLDTOWN ?
---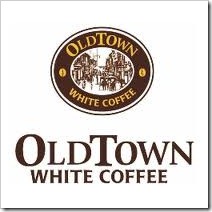 OLDTOWN White Coffee re-exposes and updated its draft IPO prospectus on the Securities Commission (SC) website today for public comments, making its way to the listing on the Main Market of Bursa Malaysia with a tentative listing date in July 2011. The IPO has been approved by the SC and the prospectus is presently being reviewed by the SC. The draft prospectus will be published at the SC website for 15 working days up to 17 June 2011.
In its draft initial public offering prospectus, OLDTOWN plans to:
issue 63.3 million new shares of RM1 each to Malaysian public, its directors, employees, business associates, identified investors and bumiputera investors approved by MITI.
offer for sale of 33 million shares via private placement to identified investors.
The Star reported that OLDTOWN IPO issue/offer price fixed at RM1.25 a share. Based on a IPO price of RM1.25 a share, it translates into a historical price earnings (PE) ratio multiple of 13 times for the financial year ended 31 December 2010, based on the historical net earnings per share of 9.6 sen and enlarged issued and paid-up share capital of 330 million shares upon listing.
In its proforma consolidated statements, Oldtown recorded a net profit of RM31.9mil on the back of revenue of RM255.1mil for the financial year ended 31 Dec 2010.
OLDTOWN plans to raise RM79.2mil gross proceed from its IPO, of which it will utilise RM38.1mil for capital expenditure, RM10.5mil for working capital and RM5.9mil for repayment of bank borrowings.
The principal adviser and managing underwriter is AmInvestment Bank Berhad. The joint underwriters and joint placement agents are AmInvestment Bank Berhad and CIMB Investment Bank Berhad.
---