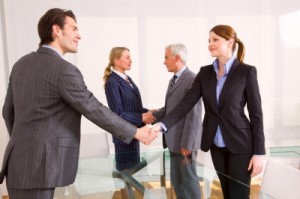 In line with the Group's expansion plan, we seek committed, self-motivated and diligent individuals to fill the following vacancies in NBC Group:
Company Secretary
(Selangor - Damansara Utama (Uptown) - Petaling Jaya)
Responsibilities:
Organising, preparing agendas for, and taking minutes of board meetings and annual general meetings (AGMs)
Maintaining statutory books, including registers of members, directors and secretaries
Dealing with correspondence, collating information and writing reports, ensuring decisions made are communicated to the relevant company stakeholders
Contributing to meeting discussions as and when required, and advising members of the legal, governance, accounting and tax implications of proposed policies
Monitoring changes in relevant legislation and the regulatory environment, and taking appropriate action
Liaising with external regulators and advisers, such as lawyers and auditors
Requirements:
ICSA qualification and a member of MAICSA or a Bachelor's Degree in Secretarial / Law or its equivalent. If the latter, must be licensed by SSM
At least 5 year(s) of working experience in Company Secretarial Firms
Applicants must be willing to work in Damansara Utama (Uptown),Petaling Jaya
Possess leadership qualities and able to lead and guide subordinates.
Good interpersonal and communication skills.
Meticulous and able to work independently in a fast-paced working environment.
Interested? Please contact us at
[email protected]
or
03-7729 7018
for an appointment.
(Image: Ambro / FreeDigitalPhotos.net)