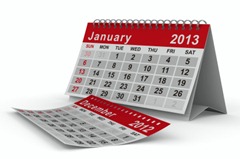 People eligible to receive the 1Malaysia People's Aid (BR1M) 2.0 will begin getting their money early next year, Second Finance Minister Ahmad Husni Hanadzlah announced Monday. No definite date had been set yet for the distribution.
Ahmad Husni said registration of BR1M 2.0 applicants would begin on Nov 1, but only two categories of applicants had to fill in the forms — those single people aged 21 and above earning less than RM2,000 per month and those who were left out of this year's BR1M programme for whatever reason.
The forms for the new applicants were available at the offices of the Internal Revenue Board (IRB) and district and federal development offices, he said, adding that checks would be made at the relevant agencies such as the Employees Provident Fund and IRB.
This year's BR1M recipients were not required to apply again as they would be automatically eligible for the aid, he said. "But, we will still check as there may be changes. There may be cases where this year's BR1M recipients may have passed away. If the head of the family has died, the widow is still eligible for BR1M 2.0," he said.
Prime Minister Datuk Seri Najib Tun Razak, who is also the finance minister, announced BR1M 2.0 as a follow-up to this year's BR1M when he unveiled the 2013 budget on Sept 28. This year's BR1M saw the federal government distribute RM500 to households earning less than RM3,000 per month, a benefit enjoyed by 4.2 million households with a total payout of RM2.2 billion.
BR1M 2.0 encompasses also single people aged 21 and above with a monthly income not exceeding RM2,000.
Ahmad Husni said students from institutions of higher learning were not eligible for BR1M 2.0 but would receive an increase in their book voucher, from RM200 to RM250. – BERNAMA
It is understand that those unemployed will also eligible to BR1M RM250. It is likely the government will give 2 months in November and December 2012 for new applicants to submit their applications.