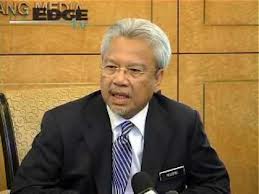 The Inland Revenue Board (IRB), in a statement today, said that the ministry had decided to postpone it until a later date, which will be announced soon.
The initial registration deadline was on Dec 31 (Monday).
"Eligible applicants can still register either by submitting their BR1M 2.0 paper form or through IRB's website www.hasil.gov.my. 
"The IRB hopes that the extension will be made useful by the applicants."
Second Finance Minister Datuk Seri Ahmad Husni Hanadzlah had said that the second batch of government aid was expected to benefit 4.3 million households and 2.7 million unmarried individuals aged 21 and above with an allocation of RM3 billion.
He said each household with a monthly income of less than RM3,000 was eligible to receive a one-off payment of RM500.
The single unmarried individuals earning less than RM2,000 were eligible to receive RM250.
As of Dec 31, the government had received 2,684,916 new applications – with 1,823,039 of them being from single individuals and 861,877 from households.
The BR1M 2.0 payment was expected to begin next month.
The first batch of BR1M, which was allocated under the 2012 Budget, saw a RM2.1 billion cash-aid given out to 4.2 million Malaysians.
The brainchild of Prime Minister Datuk Seri Najib Razak, who announced the first batch of BR1M in his 2012 Budget speech, had received tremendous response from the public.
It was aimed at helping the lower income group who was in need of cash assistance.