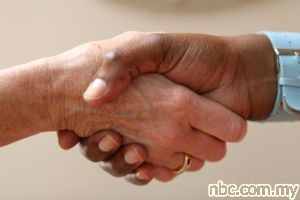 The following questions were frequently asked by our clients who are foreigners prior to the registration of their new companies in Malaysia:
1. I am foreigner and can I register company in Malaysia?
2. I was told I must have 2 local directors in Company if I want to register a company in Malaysia?
3. Do I need to have 2 Malaysians as directors or partners in my company? 
4. I need to give a away 30% shares to local Malaysian in my new company?
5. I can not be director if I do not have any visa or working permit.
List goes on…
Before we answer all the above questions, let's look at the following basic requirements in order to form a company in Malaysia.
1. at least 2 directors with residential addresses in Malaysia
2. at least 2 shareholders
The rest are merely information/documents needed such as company name, business activities & IC or Passport.
To register a company in Malaysia:
1. You don't need local directors
2. You don't need Malaysian partners
3. You don't need to give a away any shares to any person
Regardless of the nationality of that person, he/she can be a director to a company as long as he/she:
is at least 18 years of age
staying in Malaysia and owns a residential address
By referring to the Companies Act 1965, Section 122 (Directors), the following is stated:
(1) Every company shall have at least two directors, who each has his principal or only place of residence within Malaysia.
(For full details of the act, please visit Requirements for being a director in a company)
---
VERY IMPORTANT NOTES:
1.   If you are foreigner and do not have valid working visa/permit, you may not be able to be the cheque signatory of your company, or even not be able to open bank account with any bank.
Visit here for more detail: Foreigners to open company's bank account in Malaysia
2.  If you do not have valid business or working visa and you may still manage to setup new company in Malaysia, you may be found offence in Migration Act. Please consult with Immigration Department before doing so.
3.  If you are not residing in Malaysia and you do not have at least 2 directors who are residing in Malaysia, you are not able to register company in Malaysia. Please read the above article for more details.