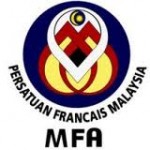 The Government has set aside RM8mil as starting capital for entrepreneurs wanting to venture into the franchise business, said Domestic Trade, Cooperatives and Consumerism Minister Datuk Seri Ismail Sabri Yaakob.
He said that RM1mil had already been given out as loans under the scheme. 
"We intend to give out the balance of the allocation to entrepreneurs by the end of next year," he told reporters after launching the Jelajah Francais Malaysia programme in Kerayong near here yesterday.
The programme was organised by the Umno Youth Economy and Entrepreneurship Development Bureau.
Ismail Sabri said those interested would be given loans ranging from RM10,000 to RM50,000 on condition that they must be recommended by franchisors.
The Government, he added, was also targetting to have 1,000 franchisors by the year 2020 in order to act as a catalyst for the country to achieve its aims under the New Economic Model.
To date, 5,315 franchisees have been registered with 576 franchisors, most of whom are in the food-based business.
Ismail Sabri also said that a proposed amendment to the Franchise Act to better protect franchisees would be tabled in Parliament in March.
Source: thestar online