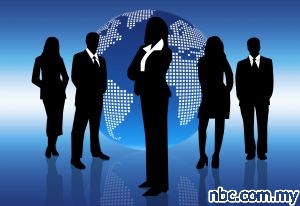 Every company incorporated in Malaysia (sdn bhd), except for those large or public listed companies, will require external corporate secretarial services from the company secretarial firm.
The appointed company secretary will ensure the company complies with the Companies Act 1965 in Malaysia. 
NBC Group is providing comprehensive range of corporate secretarial services to all our clients and we have been servicing our clients for more than 13 years since 1999.
A secretarial fee ranging from RM60 to RM100 per month will be charged to the company for the following basic corporate secretarial services provided:
Named as Company Secretary to the Company
Use of our office as Registered office address of the company.
General advices and consultation in compliances with the provisions of the Companies Act, 1965.
Further corporate secretarial services as and when required will be provided to the company with additional charges :
Preparation of Annual General Meeting Documents & Annual Return
Change of Directors
Change of Shareholders
Increase of Authorised Capital
Allotment / Increase of Issued & Paid-up Capital
Change of Auditors
Opening of Bank Accounts
Change of Company name
Change of Memorandum of Association
Change of Business Object Clause
For more information about corporate secretarial services, you may contact NBC Group at +603-7729 7018 (3 lines) or email at [email protected].
Visit here for more details: Company Secretary in Malaysia