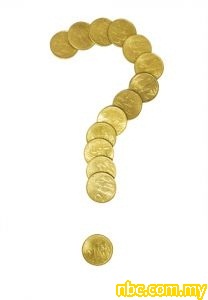 There are many of our clients raised the same question: Why my name do not appear in the SSM System after the shares has been transferred to me under my name?
Our clients will discover this fact when they do the printout (company profile) of their company from the SSM online system.
Our answer is: the SSM system will not show new shareholders' names but the old shareholders' names.
How can this be happened?
It is very important to know how the transfer of shares work.
Keypoints for Procedures to Transfer of Shares:
All transfer of shares are subject to approval from the Board of Directors
The Share Transfer Form (Form 32A) need to be witnessed by someone (not wife or husband)
The shareholders need to pay stamp duty for the shares transfer ( The stamping on Form 32A will be done at any LHDN office)
---
Will transfer of shares be submitted to SSM for registration?
The answer is  NO!
The whole process of Share Transfer will not involve SSM (Suruhanjaya Syarikat Malaysia) and none of the documents will be submitted to SSM! As such, SSM will have nothing to register for your company in relation to any transfer of shares taken place.
The old shareholders' names will still be appeared in SSM System even though the transfer of shares have been completely executed by the directors or the company secretary.
When will SSM update the new shareholders' names in SSM system?
SSM will only update the latest list of shareholders of the Company once the Annual Return of the Company has been received by SSM. SSM will, based on the list of shareholders stated in the Annual Return, update the Company's profile.
Only then the new shareholders' names will appear in SSM system!
Is there any way to update shareholders' list without submitting the Annual Return?
NO! There  is no other alternative way to enable SSM to update the new shareholders' list except for the submission of latest Annual Return by the Company.