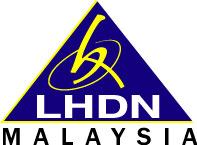 TAXPAYERS using e-Filing will be getting their refund credited directly into their bank accounts within 30 days after the declaration is made.
Inland Revenue Board (IRB) public relations officer Masrun Maslim said the refund would be made under the electronic fund transfer (EFT) which had shortened the processing time.
"This will be made online and the refund will be credited directly into the taxpayers' accounts declared in the Income Tax Return Form (ITRF)," he said in a statement yesterday. 
Masrun added that a shorter processing time was possible this year if the ITRFs were submitted via e-Filing by taxpayers.
"The refund process could be speeded up if taxpayers made sure that information such as their names and identification card numbers under the bank accounts matched with the records that the board had received via e-filing," he added.
Last year, the board received 1.27 million refund cases in which 285,261 cases (24 per cent) were processed under EFT.
The number, Masrun added, was still behind the target set by the board due to several reasons.
The reasons include taxpayers were doubtful and refused to submit their bank account information in the form (ITRF), inactive bank accounts were declared and information in the ITRF did not match the bank accounts' data.
As of Dec 31 last year, the number of registered taxpayers in Malaysia was 6.6 million, with 5.5 million individual taxpayers.
For more information on e-Filing, log on to www.hasil.gov.my or call 1-300-88-3010.
Source: New Straits Times
See full press release from IRB (LHDN) : Get Your Tax Refund Within 30 Days
Popular Now:  Malaysia Personal Tax Rates (Table) 2011