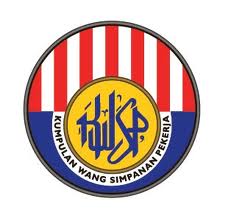 Now you can withdraw all your EPF at age 55 while you are still working with someone else if you choose to retire at later years, say at age 60!
However, you may voluntarily choose not to withdraw your retirement fund at KWSP if you don't need that.
It was reported in a research conducted by KWSP that the amounts withdrawn by the members would normally be wiped out within 5 years! 
So, think twice before making any decision to withdraw all your monies in EPF accounts while you are still working and earning.
The government is not implementing the Employees Provident Fund (EPF) withdrawal at age 60 for private sector employees although the minimum retirement age has been extended to 60 years, effective January next year.
Second Finance Minister Datuk Seri Ahmad Husni Hanadzlah said private sector workers could still withdraw their full EPF savings at age 55.
"Following the government's decision to extend the retirement age in the private sector, there were talks the EPF withdrawal would be extended from 55 to 60 years.
"At this stage, the government does not intend to implement the system. If they have EPF accounts, they could withdraw their full savings when they reach 55," he told reporters here today.
Earlier, he presented robe materials, dates and zam-zam water to mosque committee members at the Tambun parliamentary constituency in Jelapang here.
According to the Minimum Retirement Age 2012 Act passed by Parliament recently, the compulsory retirement age for private sector workers has been raised to age 60.
According to the Act, employers may not force workers to retire before reaching age 60 and offenders could be fined up to RM10,000.
On the 1 Malaysia People's Aid (BR1M) in the 2013 Budget, Ahmad Husni said the government was studying various initiatives to ensure operating and development expenditure benefited the country.
"We are in the process of preparing the Budget, BR1M is among the items being studied. The decision depends on whether the operating expenditure could be funded by government revenue, as well as the factor of the cost of living," he said.
Following the ceremony, Ahmad Husni took time off to visit Bernama part-time journalist Tajul Safuan Abu Hassan who is suffering from a heart ailment at the KPJ Ipoh Specialist Hospital here.
He also presented a personal contribution to Tajul Safuan whose condition has been described as stable. — Bernama