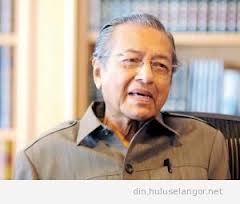 The 2013 Budget is expected to be a very good and productive financial plan for the benefit of Malaysians, given that it is the last budget before the country faces the 13th general elections, Tun Dr Mahathir Mohamad said.
The former prime minister said the budget should not only be packaged with exciting goodies for the rakyat but must also carry a value on its own. 
"I do not care much on goodies. The important thing is the total value of the budgetary allocations," he told reporters at the DRB-HICOM Bhd's Hari Raya Open House here Wednesday.
Prime Minister Datuk Seri Najib Tun Razak is scheduled to table the 2013 Budget in the Parliament on Sept 28, 2012.
Source: BERNAMA
41 total views, 1 views today