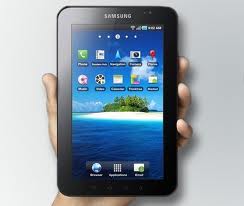 Malaysian youngsters or youths who are aged 21 to 30 years with a monthly income of RM3,000 and below or without any income will entitle a one-off rebate of RM200 for the purchase of one 3G smartphone from an authorised dealer through the Youth Communication Package.
This will encourage more youths to be able to access the information highway.
Samsung series (Galaxy, Note, Young), iPhone (4,4s & 5), Blackberry & HTC are considered as 3G smartphone. The prices of these 3G smartphone are normally ranging from RM1,000 to RM2,000, or some are reaching RM3,000.
A sum of RM300mil is allocated for this to benefit 1.5 million youths.
---
See below the full speech in Budget 2013 for the above provision:
120. A majority of the 22% of Malaysians who use smartphones to surf the Internet are youths. To enable the youths to access the information highway, a special package will be introduced by the Government with the cooperation between the Malaysian Communications and Multimedia Commission (SKMM) and telecommunications companies. Through the Youth Communication Package, a one-off rebate of RM200 will be provided for the purchase of one unit of 3G smartphone from authorised dealers. The initiative is for youths aged between 21 to 30 years with a monthly income of RM3,000 and below. A sum of RM300 million is allocated benefiting 1.5 million youths.
30 Sept 2012 – The Star: MCMC urged to appoint 3G phone agents for youths
The Malaysian Mobile Phone Owners Association urged the Malaysian Communication and Multimedia Commission (MCMC) to appoint selected agents for the sale of original 3G smart phones to youths receiving the RM200 rebate.
The Association's president, Mohd Ali Ibrahim said here Sunday, that supply may be disrupted with an estimated 1.5 million users and distributors may take advantage of the situation by selling imitations and raising prices indiscriminately.
Welcoming the rebate, which was announced by Prime Minister Datuk Seri Najib Tun Razak in the 2013 Budget on Friday, he also suggested that MCMC and telecommunication companies should offer special 3G packages for the youths in order to control their monthly spending. – The Star
1 Oct 2012 – Government working on smartphone rebate mechanism
A decision is expected within the next two weeks on how the Government will disburse the RM200 rebate on smartphone purchases by youths under Budget 2013, said Deputy Finance Minister Datuk Donald Lim Siang Chai.
Lim said that among the mechanisms being considered was to get authorised retailers to register qualified buyers and issue the rebate first, and later claim the discounted amount from the Government.
He said the final mechanism would entail some form of registration, but assured that any decision by the Government would only be made after consultation with all stakeholders, including retailers.
Lim however pointed out that it was unlikely that they would go through the Inland Revenue Board as will be done to issue the RM250 Bantuan Rakyat 1Malaysia (BR1M) payout to youths earning below RM3,000. – The Star