FAQs – New Company Registration (Sdn Bhd ) in Malaysia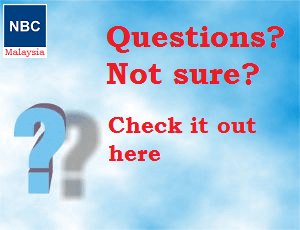 If you are going to register your first ever company in Malaysia, the following FAQs may help you to decide what you should do next: Sdn Bhd or Enterprise?
It is very important to understand what are the benefits & costs of having Sdn Bhd and Enterprise, before making your decision.
We are licensed company secretary and we do not provide services in getting the business/working visa for the directors. The directors are to apply directly with the Immigration Department for relevant visa.

We, as your company secretary, will assist the Company to provide all secretarial documents as requested by the relevant authorities to support the applications.

We do not hold any responsibility if the Company is unable to apply any professional visa / working permit from the Malaysian Government for the directors or its staff.

For more details, See: Foreigner cannot apply business visa under new company
We are ready to serve you, call us during office hours
Please feel free to contact our Cik Asma or Cik Afiza at 03-7729 7018. Our friendly staff will be very pleased to talk with you on all your inquiries.