What is Authorised Capital?
[With effective from 31 January 2017, authorised capital has been abolished under the new Companies Act 2016, all companies will no longer has authorised capital.]
Every Company need to register its authorised capital upon its incorporation with Suruhanjaya Syarikat Malaysia (SSM). The amount of authorised capital will be stated in the Memorandum of Association & Form 24 of the Company.
A company can increase its paid-up capital up to the maximum amount of authorised capital that registered with SSM.
The Authorised Capital is also referred as the registered capital of a company.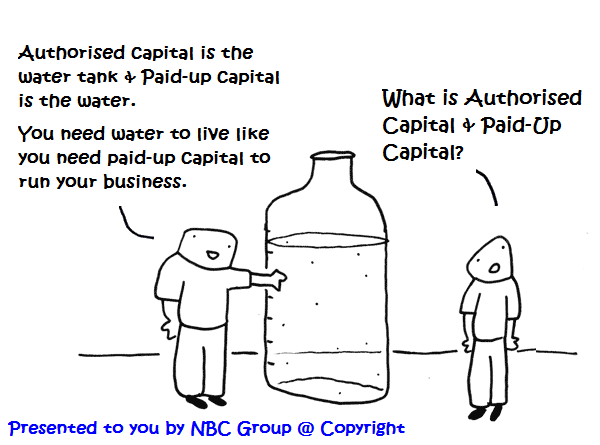 ---
Registration fees for Authorised Capital
Every Company can freely decide how much the authorised capital to be registered, or to increase its authorised capital, by lodging relevant documents & paying respective filing fees to SSM.
| | |
| --- | --- |
| Authorised Capital (RM) | Registration fee (RM) |
| Up to 400,000 | 1,000 |
| 400,001- 500,000 | 3,000 |
| 500,001 to 1 million | 5,000 |
| 1,000,001 to 5 million | 8,000 |
| 5,000,001 to 10 million | 10,000 |
| 10,000,001 to 25 million | 20,000 |
| 25,000,001 to 50 million | 40,000 |
| 50,000,001 to 100 million | 50,000 |
| 100 million and above | 70,000 |
---