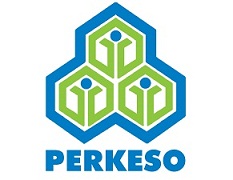 SOCSO (Social Security Organization), also known as PERKESO (Pertubuhan Keselamatan Sosial), was established to provide social security protections to all employees/workers in Malaysia.
Every company is required to contribute SOCSO for its employees, whether they are full/part time, permanent or temporary, employment or contract. A company must remit the contribution sum to Perkeso Office before the end of the following month.
Failing to submit the forms & remit the payment within the period will result in late interest (penalty) charged by Perkeso.
---
Functions of SOCSO
The functions of SOCSO (PERKESO) are as follows:
Collection of contribution from employers and employees
Payment of benefits to workers and/or their dependents when tragedy strikes
Provision of physical and vocational rehabilitation benefits
promotion of awareness of occupational safety and health
---
Who do not eligible for SOCSO?
Those who are not eligible for SOCSO protections are stated below:
Government servants
Foreign employers
Self-employed persons
Sole proprietors & Partnership
Domestic servants or spouse
---
You might also like or download Forms here: