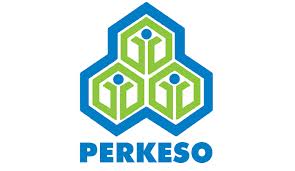 A company must remit its SOCSO contribution payment to SOCSO offices not later than the last day of the following month.
For example, contribution for the month of April 2013 must be paid not later than 31th May 2013.
---
Payment to SOCSO
An employer can pay its SOCSO contributions via the following 3 methods:
i) Payment through banks
Employers who submit payments through the following banks must use preprinted SOCSO Contribution Form (Borang Caruman Bulanan/Borang 8A):-
CIMB Bank Berhad
Malayan Banking Berhad
RHB Bank Berhad
Public Bank Berhad
Bank Muamalat
Pejabat Pos Malaysia (for Sabah & Sarawak only).
ii) Payment Via Internet Banking
Employer must be registered and has an account at any of the following banks:-
(a) Malayan Banking Berhad
(b) CIMB Bank Berhad
(c) RHB Bank Berhad
(d) Public Bank Berhad
iii) Payment At SOCSO's Office
SOCSO office only accepts payment by cheque or postal money order. For employers who submit contribution records through computer diskette/tape, payment must be made at the SOCSO office where they are registered.
---
Related Topics: