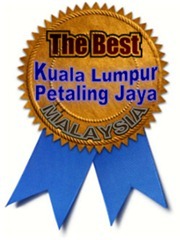 Perniagaan anda bermula dari sini dan hari ini juga. Dan itu hanya begitu MUDAH sekali.
Syarikat and pasukan kami yang berpengalaman pasti dapat membantu anda and keperluan perniagaan anda.
Kami juga menpunyai pengalaman in bidang ini untuk mendaftar and menubuh syarikat baru anda dengan nama syarikat anda yang diingini.
Jumlah harga and kos lain-lain (disbursement) untuk mendaftarSyarikat Baru (Sdn Bhd) dengan SSMhanya RM1,460 sahaja, jimat sebanyak RM1,040 daripada harga lama kami RM2,500.


Harga promosi !!!
Pendaftaran Syarikat Baru hanya RM1,460/- !!!
Call us      +(6) 03-7729 7018  (Puan Azean)
Email         info@nbc.com.my
Alamat      Map ke pejabat kami
PERCUMA!
Cubalah Carian Nama Syarikat Ringkas online kami dengan PERCUMA, sebelum pemohonan nama kepada SSM.
---
Harga kami termasuk yang berikut: 
---
Proses Pendaftaran Syarikat Baru (Sdn Bhd) dengan SSM
Suruhanjaya Syarikat Malaysia (SSM).
Nota: Proses pendaftaran di atas adalah jangkaan masa and usaha terbaik daripada kami.
---
Pendaftaran Syarikat Baru hanya RM1,460/- !!!
Call us      +(6) 03-7729 7018  (Cik Azean)
Email         info@nbc.com.my
Alamat      Map ke pejabat kami
---
Maklumat lain yang disyorkan (in English):-

Harga promosi dan informasi diatas dapat berubah sewaktu-waktunya tanpa pemberitahuan terlebih dahulu. Sila hubungi kami untuk maklumat dan informasi yang terkini dan pengesahan bagi harga yang terbaru. (Tertakluk kepada terma dan syarat)
Related Topics: