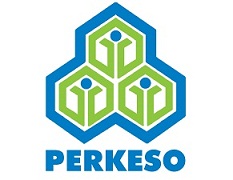 MALACCA (7 March 2013): The eligibility for invalidity pension for Social Security Organisation (Socso) members has been raised from 55-year-old to 60.
Socso chairman Datuk Abu Huraira Abu Yazid, said, the decision was parallel with the extension of the compulsory retirement age, under the Minimum Retirement Age Act 2012, which has been set at 60 instead of 55-years-old. 
"With the set of new age limit, we hoped that the employees who are still fit to work, will come back and contribute."
"If they are involved in accidents in their workplace and while commuting, they can be eligible for the invalidity pension scheme," he said after launching "Program Seranta Bersama Pemimpin Masyarakat Tahun 2013" programme to create public awareness on the functions and roles of Socso today.
The programme was launched by Chief Minister Datuk Seri Mohd Ali Rustam. Also present were Socso's chief executive officer, Datuk K. Selvarajah and its state director, Mohanadas Veraya,
The decision to increase the age limit from 55 to 60-years-old was made after the Parliament had last year passes the Minimum Retirement Age Act 2012 stipulates that the minimum retirement age for the private sector is 60 and employers cannot force the employee to retire before reaching that age.
The implementation of the 60-year age limit for retirement for the private sector is to take effect by July 1, 2013.
In an unrelated development, Abu Huraira said that, to date, more than 27,000 members had undergone the health screening exercise, under the free Health Screening Programme which had been given out to some 1.9million Socso contributors aged 40 and above since January.
Source: NewStraitsTimes
Related Topics: