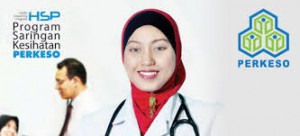 Only 200,000 out of the 1.9 million eligible members have gone for the free health screening programme (HSP) sponsored by the Social Security Organisation (Socso).
The HSP is for employees aged 40 years and above.
Deputy Human Resources Minister Datuk Ismail Abdul Muttalib urged Socso members not to waste the opportunity to check their health.
"Early detection can help save lives and address health problems before they become worse," he said.
Ismail added that Socso has allocated some RM200mil for the HSP.
Meanwhile, Socso has also allocated RM2.7mil for caretakers of the disabled.
He said there are some 5,383 caretakers as of August this year who had received the allowance of RM500 each per month.
Ismail said looking after the disabled was not easy as specific skills are required as well as qualities such as patience and responsibility.
He said the allowance was a token of appreciation from Socso.
"We hope those caretakers who have yet to claim their allowances will do so as soon as possible," Ismail said after the "Ibadat Korban" programme for his Maran parliamentary constituency held in Pekan Tajau here recently.
He added they should bring along all relevant documents to claim the allowance.
Also present were Tengku Muda Tengku Abdul Rahman's wife Cik Puan Muda Julita Aisyah Abdul Latiff, state exco Datuk Shahniza Shamsuddin, Chenor assemblyman Muhammed Ariffin Awang Ismail and Luit assemblyman Nurhidayah Mohd Shahaimi.
Source: thestar online
Related Topics: