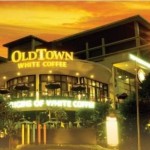 Came to this OldTown White Office advertising lately on franchising with them. Started from the first outlet in 2005, grown up to over 160 outlets in Malaysia and overseas, in mere time span of 5 years.
Many of us may be asking, how to apply for their franchise licence, what are funding requirements, etc.
As stated in their advertising, the minimum financial requirements and application procedures are as follow:-
Minimum net worth of assets of RM1 million.
Minimum liquidity of RM600,000 (in cash or cash equivalents)
Accept individual applications from qualified prospective Franchisees.
Individual applications must be submitted for each person who will have an ownership interest in the franchise.
Individual applications are also required of corporate applications for each owner with an interest of 10% or more. Additional supporting for creditworthiness, annual reports, etc are required.
Franchisees may be invited to attend a Franchise Seminar for a more detailed understanding of the OldTown White Coffee Business Model.
Source: Malaysian Franchise Association
Update: Further google search and found out more information on the franchise requirements (unofficial information) :
Franchise Fees : RM80,000.00
Franchise Term (years) : 5
Royalty : 5%
Marketing / A & P Fund : 3%
Estimated Initial Capital : RM600,000 – RM800,000
Source: http://www.ifranchisemalaysia.com/