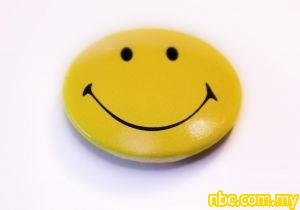 Application forms for the second round of the Bantuan Rakyat 1Malaysia (BR1M 2.0) cash aid are expected to be distributed this month, says Deputy Finance Minister Datuk Donald Lim Siang Chai.
"The government will make an announcement on BR1M 2.0 in one or two weeks, by October the forms should be available,"
he said after launching the Malaysia Insurance Summit 2012 here today.
BR1M 2.0 was announced on Friday by Prime Minister Datuk Seri Najib Tun Razak, with eligibility extended to single individuals, aged 21 and above and earning below RM2,000 a month, who will get a RM250 one-off payment.
Najib, who is also Finance Minister, said RM3 billion has been allocated for the scheme, with payments from early next year to 4.3 million households and 2.7 million single individuals.
Lim said those who had previously applied for BR1M 1.0 need not re-register for BR1M 2.0, while those who think they are eligible would have to make fresh applications.
University students, who already have the RM250 book voucher, are not eligible for the cash aid, but unemployed university graduates are, he added. — Bernama
Source: NewStraitTimes